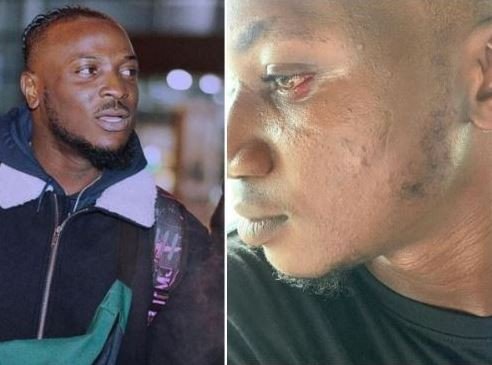 Nigerian popstar, Davido has apologised on behalf of his artist, Peruzzi who slapped social media influencer, Pamilerin on Sunday.
Peruzzi has also taken to Twitter to issue an official apology for his actions saying, 'I did very wrong for yesterday slapping mr pamilerin, let my feelings get the best of me and I am very sorry. Apologies to mr pamilerin and also to the general public. I'd never get into such mess again. Love Only, I promise'.
See all the apologies below…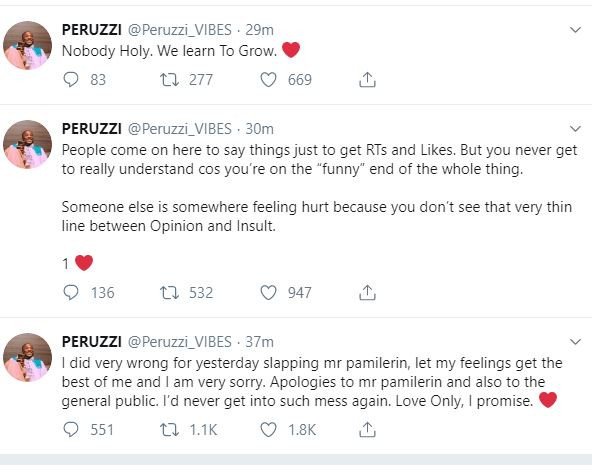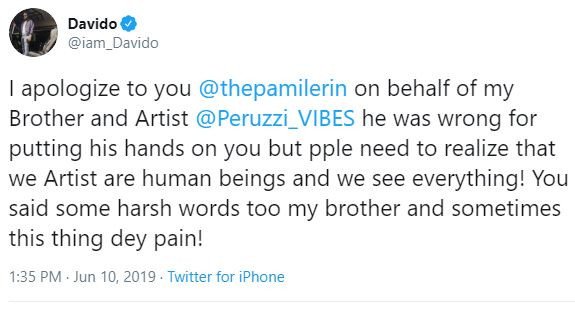 The post Davido and Peruzzi apologizes to Pamilerin after he was physically assaulted by Peruzzi appeared first on .